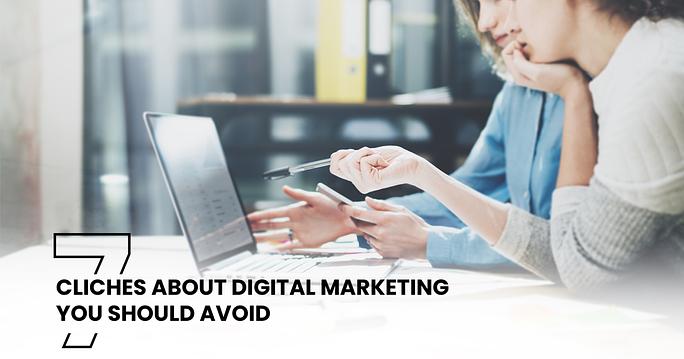 7 Cliches About Digital Marketing You Should Avoid
Digital marketing has become a crucial component of modern business strategy. However, with the rise of digital marketing, there has also been a rise in cliches and buzzwords that can be counterproductive to effective marketing. This blog will discuss seven cliches about digital marketing that you should avoid to ensure your marketing efforts are effective and impactful.
1. Content is King
2. Going Viral
3. SEO is Dead
4. Social Media is Free
5. Email is Dead
The phrase "email is dead" has become a cliche that implies that email marketing is no longer an effective digital marketing strategy. However, email remains one of the most effective channels for reaching and engaging with customers. Businesses should focus on creating high-quality, personalized email campaigns that resonate with their target audience.
6. Mobile First
The term "mobile first" has become a cliche that oversimplifies the importance of mobile optimization in digital marketing. While mobile optimization is crucial, businesses should focus on creating a holistic digital marketing strategy that takes into account all aspects of their target audience's digital behavior and preferences.
7. Data-Driven
The phrase "data-driven" has become a cliche that implies that data is the only factor that should inform digital marketing decisions. While data is essential for digital marketing success, businesses should also consider other factors, such as customer preferences and industry trends, when developing their marketing strategies.
Conclusion